Product Description
Grooved pipe fittings Ductile iron flexible coupling
Grooved rigid or flexible coupling 
Specifications:Grooved Flexible  coupling
Name
Grooved flexible coupling
Standard
ANSI, ASTM, DIN, JIS, GB, BS, etc
Size
1″-8″
Material
Ductile Iron ASTM A536/QT450-10
Surface Finish
Paint Epoxy Powder or Galvanized
Color
Red-RAL3000,Blue,Orange or as customer want
Working Pressure
300 PSI/2.07 Mpa
Tensile Strength
Min.Psi-65,000(Mpa-448)
Approval
FM/UL/ISO
Usage
1) Automatic sprinkler system for fire protection on commercial, civil and municipal constructions like water supplying, gas supplying, heat supplying, etc.
2) Industrial pipeline system on shipping,mine,textile
oil field,powder plant, etc.
3) Pipeline system on subway station, railway
Rubber gasket data
| | | | | |
| --- | --- | --- | --- | --- |
| Gasket | Name | Tamperature range | General service recommendations  | Color |
| E | EPDM | -34~+150ºC(-30~+230° F) | Recommended for hot water service with specified temperature rang plus a variety of dilute acids,oil-free airand many chemical service with ANSI/NSF61 or cold ° F(+30ºC)and hot +180º F(+82ºC)potable water service.not recommended for petroleum service | Green strip |
| D | NBR | -29~+82ºC(-20~+180° F) | recommended for petroleum products.air with oil vapors,vegetable and mineral oils within the specified temperature range.Not recommended for hot watefr service | Orange strip |
| S | Silicone | -40~+177ºC(-40~+350° F) | Recommended for high temperature dry air and some temperature chemical products | White |
Bolts and Nuts
Raw material of bolt And nuts are taken as 40cr or 35# steel and its mechanical properties should reach Gr.8.8 after Hot-treatment.Only 1 wrench will be used during the installation,safely and firmly
 
| | | | | | |
| --- | --- | --- | --- | --- | --- |
| Bolt dimension | M10 | M12 | M16 | M20 | M22 |
| Spanner dimension | 15 | 18 | 24 | 30 | 34 |
Juntong Factory vision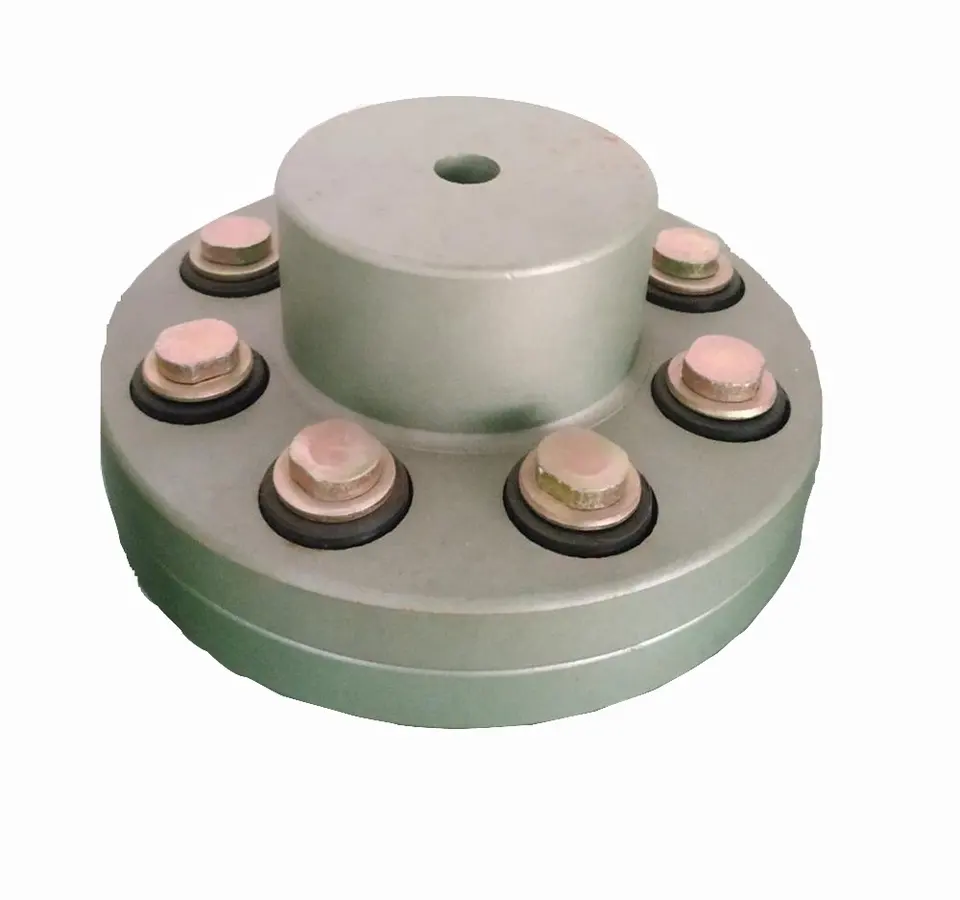 Can flexible couplings be used in heavy-duty applications such as mining and construction?
Yes, flexible couplings can be used in heavy-duty applications such as mining and construction, where the equipment operates under challenging conditions and encounters high loads, vibrations, and misalignments. Flexible couplings offer several advantages that make them suitable for these demanding environments:
Misalignment Compensation: Heavy-duty equipment in mining and construction may experience misalignment due to the rough terrain, uneven surfaces, or heavy loads. Flexible couplings can handle both angular and parallel misalignment, ensuring smooth power transmission even in these adverse conditions.
Shock and Vibration Absorption: Mining and construction operations often involve high-impact loads and vibrations. Flexible couplings can dampen and absorb these shocks, protecting the connected components from damage and reducing wear and tear on the equipment.
Torsional Stiffness: While flexible couplings are designed to accommodate misalignment, they still maintain a certain level of torsional stiffness to transmit torque efficiently. This is crucial in heavy-duty applications, where high torque is required to drive the machinery.
Corrosion and Contamination Resistance: In mining and construction environments, equipment may be exposed to dust, dirt, water, and chemicals. Flexible couplings made from corrosion-resistant materials can withstand these harsh conditions, ensuring reliable performance and longevity.
High Torque Transmission: Heavy-duty machinery often requires high torque transmission between the driving and driven components. Flexible couplings are capable of transmitting high torque efficiently, which is essential for the operation of large-scale equipment.
Reduced Downtime: The robustness and reliability of flexible couplings in heavy-duty applications contribute to reduced downtime. By minimizing the impact of misalignment, shocks, and vibrations, flexible couplings help prevent unexpected breakdowns and maintenance issues.
When selecting a flexible coupling for heavy-duty applications, it's important to consider the specific requirements of the machinery and the operating conditions. Factors such as the type of equipment, torque and speed requirements, environmental conditions, and expected loads should be taken into account.
Overall, flexible couplings are a versatile solution for power transmission in heavy-duty applications, providing the necessary flexibility, durability, and performance to withstand the challenges posed by the mining and construction industries.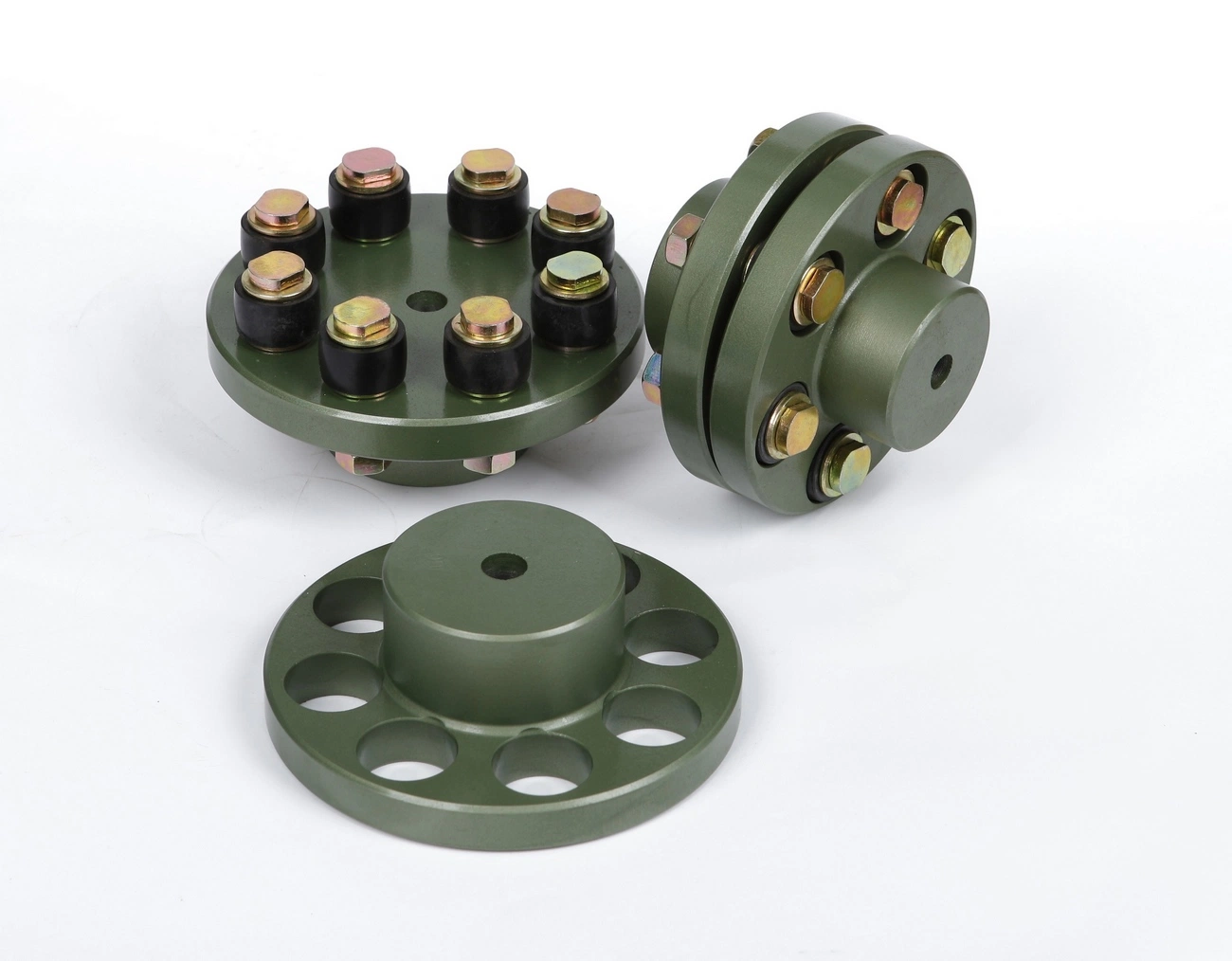 How does a flexible coupling contribute to reducing maintenance and downtime costs?
A flexible coupling plays a significant role in reducing maintenance and downtime costs in mechanical systems. Here are the ways in which it achieves this:
Misalignment Compensation: Flexible couplings can accommodate both angular and parallel misalignments between shafts. By absorbing and compensating for misalignment, they reduce wear and stress on connected equipment, minimizing the risk of premature failures and the need for frequent adjustments.
Vibration Damping: Flexible couplings dampen vibrations and shock loads in the system. This not only protects the connected components from excessive wear but also reduces the likelihood of damage to bearings, seals, and other critical parts, which would otherwise require frequent replacement or repair.
Protection Against Shock Loads: In applications where sudden starts, stops, or load fluctuations occur, flexible couplings can absorb and dissipate some of the shock loads, preventing potential damage to machinery. This feature extends the equipment's lifespan and minimizes unplanned downtime.
Longevity of Components: By reducing stress and wear on connected components, flexible couplings contribute to their longevity. Components such as bearings, shafts, and gears are subject to less strain and fatigue, resulting in extended service intervals and reduced replacement costs.
Easy Installation and Maintenance: Flexible couplings are relatively easy to install and require minimal maintenance. Routine inspections to check for wear or damage can be done without significant downtime, allowing proactive maintenance to address any issues before they escalate.
Adaptability to Operating Conditions: Flexible couplings can handle variations in operating conditions, such as temperature fluctuations and different types of loads. Their ability to accommodate changing conditions reduces the need for frequent adjustments or component replacements due to environmental factors.
Reduced Downtime during Maintenance: In the event of maintenance or equipment repairs, flexible couplings can be quickly disconnected and reconnected, minimizing the downtime required for servicing. This quick replacement reduces production losses and improves overall system efficiency.
Overall, the use of flexible couplings in mechanical systems promotes reliability, extends the life of equipment, and helps prevent costly breakdowns. By reducing maintenance and downtime costs, flexible couplings contribute to improved productivity and profitability for industrial operations.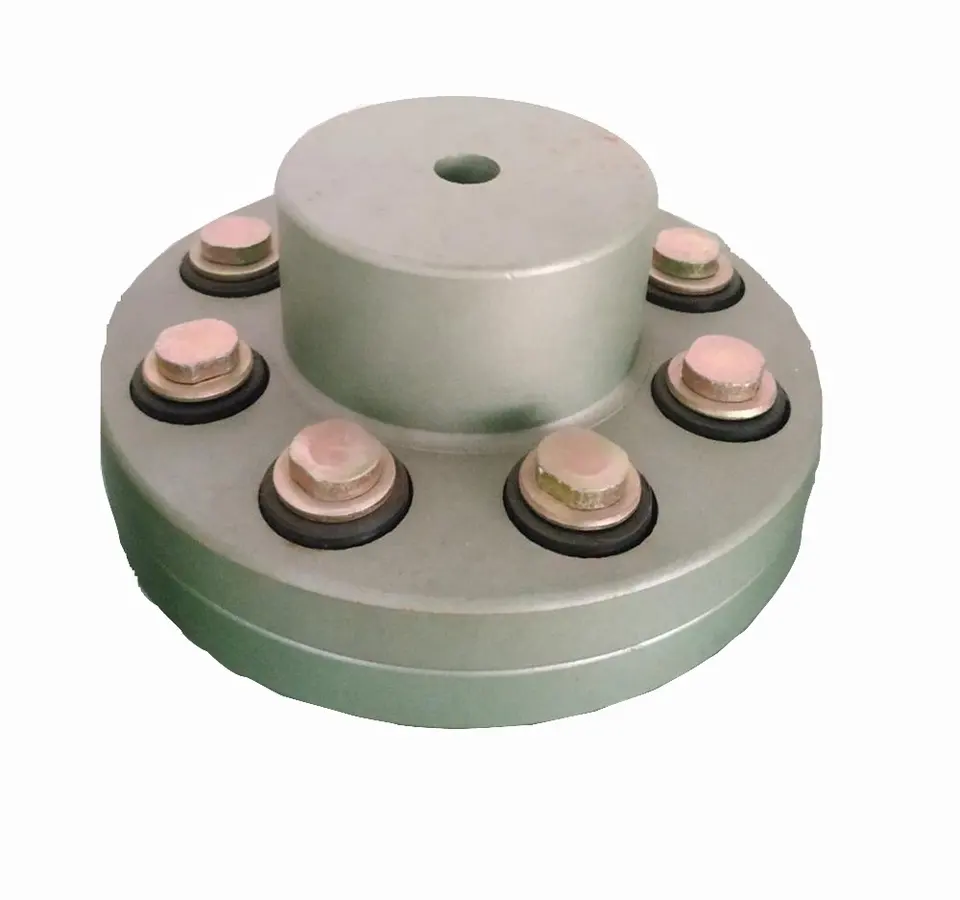 How do you select the appropriate flexible coupling for a specific application?
Choosing the right flexible coupling for a specific application requires careful consideration of various factors to ensure optimal performance, reliability, and longevity. Here are the key steps to select the appropriate flexible coupling:
Application Requirements: Understand the specific requirements of the application, including torque and speed specifications, misalignment conditions, operating environment (e.g., temperature, humidity, and presence of corrosive substances), and space limitations.
Torque Capacity: Determine the maximum torque that the coupling needs to transmit. Choose a flexible coupling with a torque rating that exceeds the application's requirements to ensure a safety margin and prevent premature failure.
Misalignment Compensation: Consider the type and magnitude of misalignment that the coupling needs to accommodate. Different coupling designs offer varying degrees of misalignment compensation. Select a coupling that can handle the expected misalignment in the system.
Vibration Damping: If the application involves significant vibrations, choose a flexible coupling with good damping properties to reduce vibration transmission to connected equipment and improve system stability.
Environmental Factors: Take into account the environmental conditions in which the coupling will operate. For harsh environments, consider couplings made from corrosion-resistant materials.
Torsional Stiffness: Depending on the application's requirements, decide on the desired torsional stiffness of the coupling. Some applications may require high torsional stiffness for precise motion control, while others may benefit from a more flexible coupling for shock absorption.
Cost and Life-Cycle Considerations: Evaluate the overall cost-effectiveness of the coupling over its expected life cycle. Consider factors such as initial cost, maintenance requirements, and potential downtime costs associated with coupling replacement.
Manufacturer Recommendations: Consult coupling manufacturers and their technical specifications to ensure the selected coupling is suitable for the intended application.
Installation and Maintenance: Ensure that the selected flexible coupling is compatible with the equipment and shaft sizes. Follow the manufacturer's installation guidelines and recommended maintenance practices to maximize the coupling's performance and longevity.
By following these steps and carefully evaluating the application's requirements, you can select the most appropriate flexible coupling for your specific needs. The right coupling choice will lead to improved system performance, reduced wear on equipment, and enhanced overall reliability in various mechanical systems and rotating machinery.



editor by CX 2023-10-01