Product Description
1111111111111111111111111111111111111111111111111111111111111111111111111111111111111111111111111111111111111111111111111111
| | | | | | | |
| --- | --- | --- | --- | --- | --- | --- |
| Item No. | φD | L | L1 | W | M | Tighten the strength(N.m) |
| SG7-11-30- | 30 | 50 | 18.5 | 13 | M3(4) | 1.2 |
| SG7-11-40- | 40 | 66 | 25 | 16 | M4(6) | 2.7 |
| SG7-11-55- | 55 | 78 | 30 | 18 | M5(4) | 6 |
| SG7-11-65- | 65 | 90 | 35 | 20 | M5(6) | 6 |
| SG7-11-80- | 80 | 114 | 45 | 24 | M6(8) | 10 |
| SG7-11-95- | 95 | 126 | 50 | 26 | M8(4) | 35 |
| SG7-11-105- | 105 | 140 | 56 | 28 | M8(4) | 35 |
111111111111111111111111111111111111111111111111111111111111111111111111111111111111111111111111111111111111111111111111111111111111111111111111111111111111111111111111111111111111111111111111111111111111111111111111
| | | | | | | | | |
| --- | --- | --- | --- | --- | --- | --- | --- | --- |
| Item No. | Rated torque | Maximum Torque | Max Speed | Inertia Moment | N.m rad | Tilting Tolerance | End-play | Weight:(g) |
| SG7-11-30- | 7.4N.m | 14.8N.m | 20000prm | 8.7×10-4kg.m² | 510N.m/rad | 1.0c | +0.6mm | 50 |
| SG7-11-40- | 9.5N.m | 19N.m | 15000prm | 1.12×10-3kg.m² | 550N.m/rad | 1.0c | +0.8mm | 120 |
| SG7-11-55- | 34N.m | 68N.m | 13000prm | 4.5×10-3kg.m² | 1510N.m/rad | 1.0c | +0.8mm | 280 |
| SG7-11-65- | 95N.m | 190N.m | 10500prm | 9.1×10-3kg.m² | 2800N.m/rad | 1.0c | +0.8mm | 450 |
| SG7-11-80- | 135N.m | 270N.m | 8600prm | 1.9×10-2kg.m² | 3600N.m/rad | 1.0c | +1.0mm | 960 |
| SG7-11-95- | 230N.m | 460N.m | 7500prm | 2.2×10-2kg.m² | 4700N.m/rad | 1.0c | +1.0mm | 2310 |
| SG7-11-105- | 380N.m | 760N.m | 6000prm | 3.3×10-2kg.m² | 5800N.m/rad | 1.0c | +1.0mm | 3090 |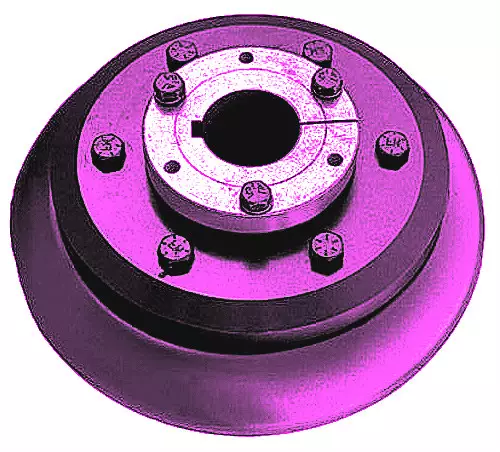 How do flexible couplings handle axial movement in rotating machinery?
Flexible couplings are designed to handle different types of misalignments in rotating machinery, including axial movement or axial misalignment. Axial movement occurs when there is displacement along the axis of rotation, causing one shaft to move closer to or away from the other shaft. Here's how flexible couplings handle axial movement:
Sliding Capability: Many flexible couplings, especially those with elastomeric elements or certain designs, can slide along the shafts they connect. This sliding capability allows the coupling to accommodate axial movement without introducing additional stress on the connected components. The elastomeric elements can compress or stretch slightly to absorb the axial displacement.
Multiple-piece Designs: Some flexible couplings consist of multiple pieces, which allow for axial movement. These designs often have a floating member or a spacer that separates the two shaft-connected components. The floating member can move axially as needed, while still transmitting torque and compensating for other misalignments.
Double-Cardanic Design: Certain high-performance flexible couplings use a double-cardanic design, allowing for misalignment in multiple directions, including axial movement. This design features two sets of flexible elements that work together to accommodate different misalignments and provide a high degree of flexibility.
It's important to note that while flexible couplings can handle a certain degree of axial movement, excessive axial misalignment might require a different type of coupling or additional measures to be addressed properly.
During the selection and installation process, it's essential to consider the application's axial movement requirements and choose a flexible coupling that can accommodate the expected axial displacement while still providing the desired performance, such as vibration damping, shock absorption, or precision motion control.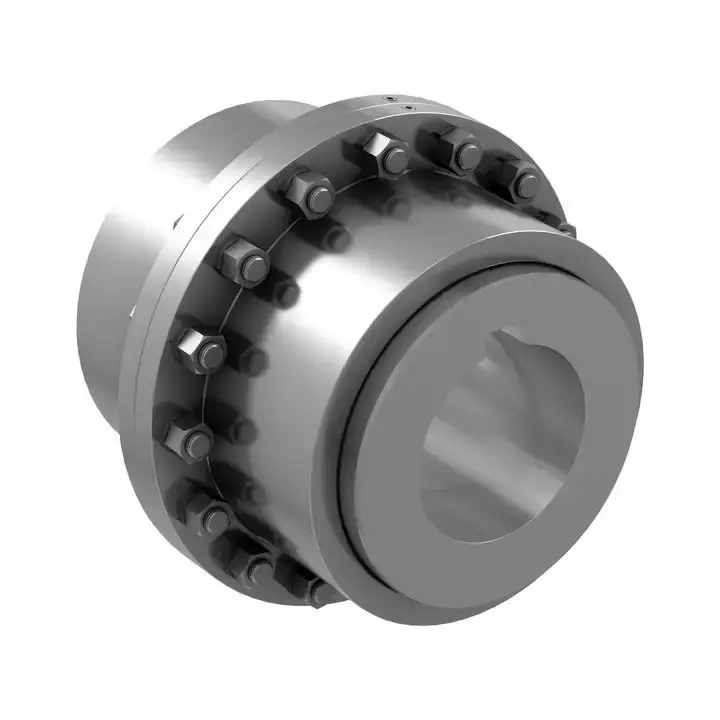 Can flexible couplings be used in marine and automotive applications?
Yes, flexible couplings are commonly used in both marine and automotive applications. They offer various advantages that make them suitable for these industries:
Misalignment Compensation: In marine and automotive systems, there can be misalignments due to factors such as hull flexing in marine vessels or engine movements in vehicles. Flexible couplings can accommodate these misalignments, ensuring efficient power transmission between the engine and the propeller or wheels.
Vibration Damping: Both marine and automotive environments experience vibrations from engines, propellers, or road conditions. Flexible couplings help dampen these vibrations, reducing wear on components and enhancing the comfort of passengers or crew members.
Shock Load Absorption: Marine vessels and vehicles can encounter shock loads during operation, especially in rough sea conditions or uneven terrains. Flexible couplings can absorb and dissipate the impact of these shock loads, protecting the drivetrain and transmission components.
Compact Design: Space is often limited in marine vessels and automotive systems. Flexible couplings come in various compact designs, making them suitable for applications with restricted installation space.
Corrosion Resistance: Marine environments expose components to corrosive seawater, while automotive systems may encounter exposure to road salt and other corrosive substances. Flexible couplings made from corrosion-resistant materials, such as stainless steel or non-metallic compounds, are ideal for these applications.
Easy Maintenance: Flexible couplings with self-lubricating features or low maintenance requirements are well-suited for marine and automotive applications, where regular maintenance can be challenging.
High Torque Capacity: Automotive systems, especially in heavy-duty vehicles, require couplings that can handle high torque levels. Flexible couplings designed for automotive use offer high torque capacity and reliability.
Overall, the adaptability, vibration damping, and misalignment compensation provided by flexible couplings make them suitable for various marine and automotive applications. Whether used in boats, yachts, ships, cars, trucks, or other vehicles, flexible couplings contribute to smooth and reliable power transmission, leading to improved performance and reduced maintenance requirements.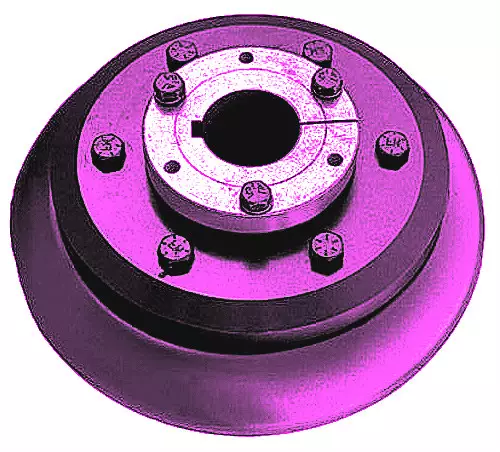 Can flexible couplings be used in corrosive or harsh environments?
Yes, flexible couplings can be designed and selected to be used in corrosive or harsh environments. The choice of materials and coatings plays a crucial role in ensuring the coupling's durability and performance under challenging conditions.
Corrosion-Resistant Materials:
In corrosive environments, it is essential to use materials that can withstand chemical attacks and oxidation. Stainless steel, specifically grades like 316 or 17-4 PH, is commonly chosen for flexible couplings in such situations. Stainless steel offers excellent corrosion resistance, making it suitable for applications where the coupling may come into contact with corrosive substances or moisture.
Special Coatings:
For certain harsh environments, coupling manufacturers may apply special coatings to enhance the coupling's corrosion resistance. Examples of coatings include zinc plating, nickel plating, or epoxy coatings. These coatings provide an additional layer of protection against corrosive agents and help extend the coupling's lifespan.
Sealed Designs:
In environments where the coupling is exposed to contaminants like dust, dirt, or moisture, sealed designs are preferred. Sealed flexible couplings prevent these substances from entering the coupling's internal components, thus reducing the risk of corrosion and wear. The sealed design also helps to maintain the coupling's performance over time in challenging conditions.
High-Temperature Applications:
For harsh environments with high temperatures, flexible couplings made from high-temperature resistant materials, such as certain heat-resistant stainless steels or superalloys, can be used. These materials retain their mechanical properties and corrosion resistance even at elevated temperatures.
Chemical Resistance:
For applications where the coupling might encounter chemicals or solvents, it is essential to select a coupling material that is chemically resistant. This prevents degradation and ensures the coupling's integrity in such environments.
Specialized Designs:
In some cases, where the environment is exceptionally harsh or unique, custom-designed flexible couplings may be necessary. Engineering a coupling to meet the specific demands of the environment ensures optimal performance and reliability.
Consultation with Manufacturers:
When considering flexible couplings for corrosive or harsh environments, it is advisable to consult with coupling manufacturers or engineering experts. They can provide valuable insights and recommend suitable materials, coatings, and designs based on the specific operating conditions.
Summary:
Flexible couplings can indeed be used in corrosive or harsh environments, provided the appropriate materials, coatings, and designs are chosen. Stainless steel, sealed designs, and special coatings are some of the solutions that enhance the coupling's corrosion resistance and performance. It is essential to consider the specific environment and application requirements when selecting a flexible coupling to ensure optimal functionality and durability in challenging conditions.



editor by CX 2023-08-21