Product Description
GROOVED FLEXIBLE COUPLINGS PRODUCTS SERISE
Product Description
STAINLESS STEEL GROOVED FLEXIBLE COUPLINGS SPECIFICATION
MATERIAL SPECIFICATIONS
Housing : Stainless steel 304(CF8) or 316L(CF3M)
Rubber Gasket : Standard gasket is EPDM(Ethylene-Propylene-Diene Monomer), the range of working temperature is -50ºC-150ºC,using for cold water,hot water and rare alkaline chemical products.
Bolt&Nuts : Stainless steel bolts&nuts according to international standard models of carriage bolts and flange nuts.Nut is SS304 material.
According to ASTM A743 standard for housing material
–Type 304 to ASTM A743 CF8(304)
–Type 316L to ASTM A743 CF3M(316L)
SIZE SPECIFICATIONS
Size range : 1″to 8″(DN25 to DN200),cutting groove only.
Rated working pressure
–Low pressure flexible coupling 300psi;
–Medium pressure flexible coupling 600psi;
–High pressure flexible coupling 1000/1200psi;
–Super High pressure flexible coupling 1500psi.
Product Parameters
  
LOW PRESSURE STAINLESS STEEL FLEXIBLE GROOVED COUPLING(300psi)
 
Our Advantages
Housing:
Stainless steel is used as raw material with good corrosion resistance. And there is the natures which is high strength, good toughness and good mechanical properties. According to the precision casting process, the precision of the clamping size is guaranteed.The material has tensile strength which is not less than 600 MPA and the extension is not less than 15%. withstands high pressure and high impact of pipeline by several disadvantage factors.
Gasket :
The gasket seal with special C-shaped design, that is perfect matching with pipeline dimension in order to achieve working pressure.The gasket is tightener while further pressed in order to achieve sealing efficiency.when the Meanwhile, the imported raw material will also be guaranteed the mechanical properties.
Scope of application
Company Profile
ZheJiang Morui Environment&Technology Co., Ltd. (refer to ZheJiang MR), is professional company which is committed to become processing manufacturer of pipeline system solutions. Located in the ZheJiang High-tech Zone as headquarter. There are several branches in ZheJiang , ZheJiang and ZheJiang provinces.
We are not only processing manufacturer, but also it has the own sales and service network. We are able to grasp accurately the clients' "pain points" that the clients faced. And provide the proper solutions immediately. Because we have the excellent team who are focusing on follow-up service.
The ZheJiang MR company's products have been widely used in the field of MF, UF and RO system, sewage water system, water supply and drainage, high-pressure desalination system, such as garbage infiltration liquid, electronic, chemical industry, air-conditioning and so on. Our products are compliance with international first-class standard(GB, ASTM, DIN and JIS). Meanwhile providing the professional before-sale and after-sale service to our clients.
Quality Control
Certifications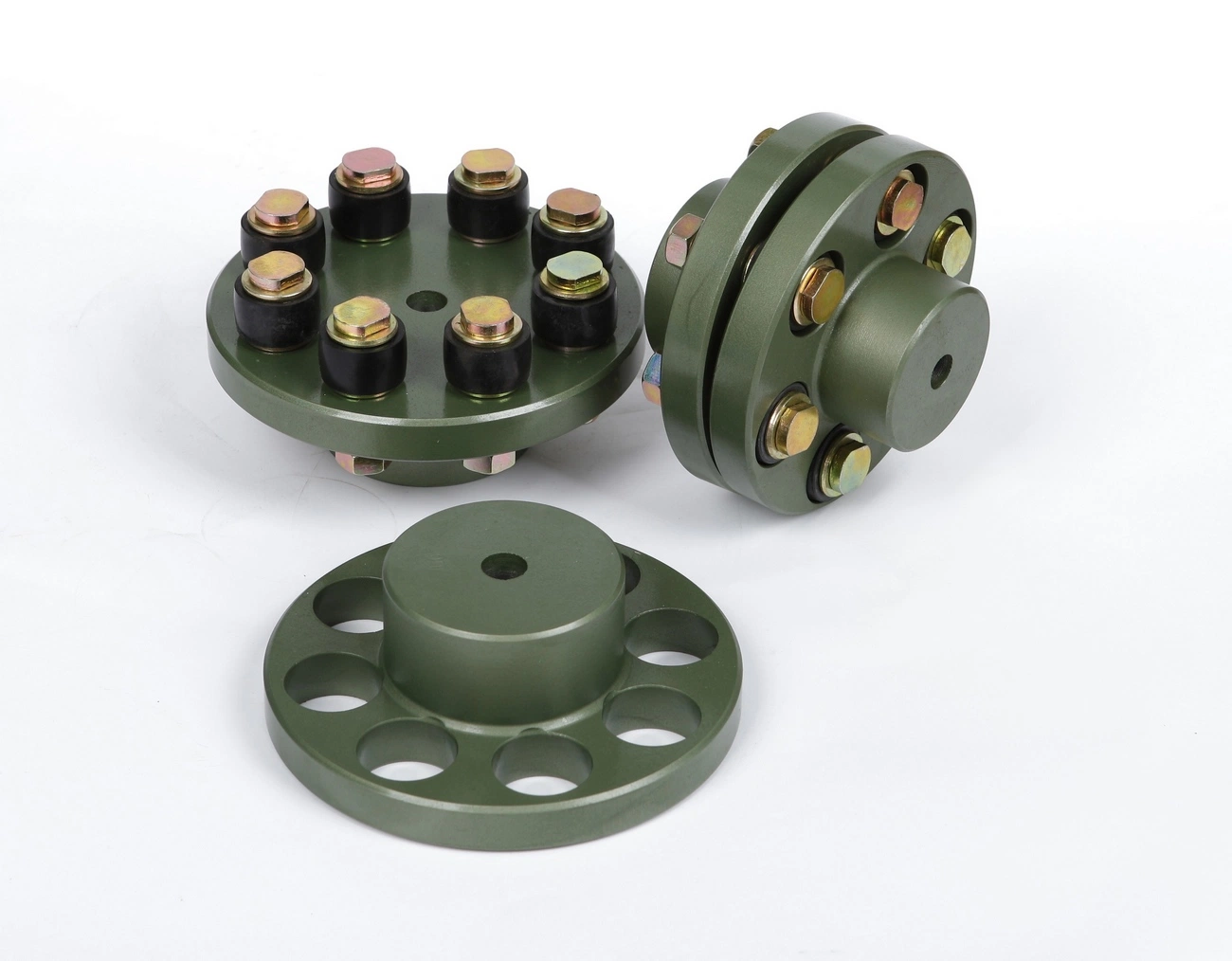 Can flexible couplings be used in food processing and pharmaceutical industries?
Yes, flexible couplings can be used in both the food processing and pharmaceutical industries under certain conditions. These industries have stringent requirements for equipment used in their processes, including hygienic design, cleanliness, and resistance to contamination. Here's how flexible couplings can be used in these industries:
Hygienic Design: In food processing and pharmaceutical applications, flexible couplings with hygienic designs are essential to prevent the accumulation of food particles, dust, or other contaminants. Stainless steel or FDA-approved materials are commonly used to ensure compliance with hygiene standards and ease of cleaning.
Cleanability: The equipment used in food processing and pharmaceutical industries must be easily cleanable to maintain product purity. Flexible couplings with smooth surfaces and no crevices or pockets that can trap particles are preferred.
Chemical Resistance: Some food processing and pharmaceutical applications involve the use of cleaning agents or chemicals. Flexible couplings must be resistant to these chemicals to prevent degradation and ensure long-term reliability.
Corrosion Resistance: In food processing and pharmaceutical environments, equipment is often exposed to washdowns and sanitizing solutions. Flexible couplings made of corrosion-resistant materials can withstand these conditions and maintain their performance over time.
Compliance with Standards: The food processing and pharmaceutical industries are subject to strict regulations and standards. Flexible couplings used in these industries should comply with relevant industry standards, such as FDA, EHEDG, or NSF standards.
Non-Toxic Materials: Flexible couplings used in direct contact with food or pharmaceutical products must be made of non-toxic materials that will not contaminate the process.
Resistant to Temperature Extremes: Some food and pharmaceutical processes involve extreme temperatures. Flexible couplings must be capable of withstanding high and low temperatures without compromising their integrity.
When selecting flexible couplings for food processing and pharmaceutical applications, it is essential to work closely with manufacturers and suppliers who understand the industry's unique requirements. Customized solutions may be necessary to ensure that the couplings meet the specific needs of the application and comply with industry standards.
Summary: Flexible couplings can be used in food processing and pharmaceutical industries when they meet the necessary hygiene, cleanability, chemical resistance, corrosion resistance, compliance with standards, and temperature resistance requirements. Proper selection and application of flexible couplings can contribute to the efficiency and reliability of equipment in these critical industries.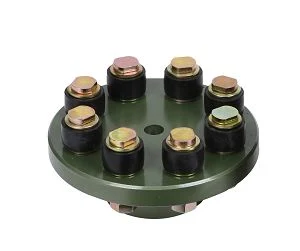 What are the differences between single and double flexible coupling designs?
Single and double flexible couplings are two common designs used for power transmission in various mechanical systems. Here are the main differences between the two:
Design: The primary difference lies in their configuration. A single flexible coupling consists of one flexible element connecting two shafts, while a double flexible coupling, also known as a two-piece flexible coupling, uses two flexible elements with an intermediate shaft in between. The double flexible coupling resembles two single couplings connected in series.
Torsional Flexibility: Single flexible couplings typically provide greater torsional flexibility than double flexible couplings. The presence of an intermediate shaft in the double coupling design adds some rigidity and reduces the overall torsional flexibility of the system.
Compensation of Misalignment: Both single and double flexible couplings can compensate for angular and parallel misalignment between shafts. However, due to its additional flexible element, the double flexible coupling may have slightly better misalignment compensation capabilities.
Length and Space: Single flexible couplings are generally shorter in length compared to double flexible couplings. The double flexible coupling's design requires additional space to accommodate the intermediate shaft, making it longer than the single coupling.
Shaft Separation: Single flexible couplings connect the two shafts directly without any intermediate components, while the double flexible coupling separates the shafts using an intermediate shaft. This shaft separation in the double design can be advantageous in certain applications.
Stiffness: The double flexible coupling tends to be slightly stiffer than the single flexible coupling due to the presence of the intermediate shaft, which may affect its ability to absorb vibrations and shock loads.
Application: Single flexible couplings are commonly used in various applications, including pumps, compressors, fans, and general power transmission systems. Double flexible couplings are often preferred in applications where a higher level of torsional stiffness is required, such as certain industrial machinery.
Both single and double flexible coupling designs have their advantages and are suitable for different types of machinery and power transmission requirements. The choice between the two depends on factors such as the specific application, the level of misalignment compensation needed, the available space, and the desired torsional flexibility for the system.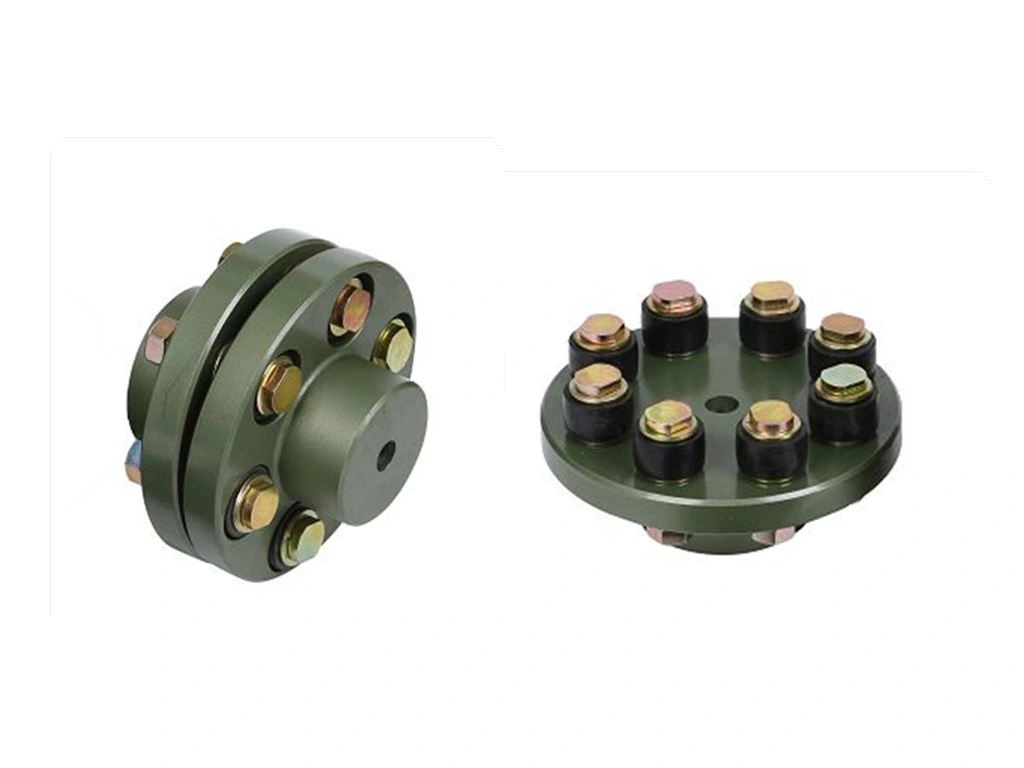 What are the factors to consider when choosing a flexible coupling for a specific system?
Choosing the right flexible coupling for a specific system requires careful consideration of several factors. The following are the key factors that should be taken into account:
1. Misalignment Requirements: Assess the type and magnitude of misalignment expected in the system. Different couplings are designed to handle specific types of misalignment, such as angular, parallel, or axial misalignment. Choose a coupling that can accommodate the expected misalignment to prevent premature wear and failure.
2. Torque Capacity: Determine the required torque capacity of the coupling to ensure it can transmit the necessary power between the shafts. Consider both the continuous and peak torque loads that the system may experience.
3. Operating Speed: Take into account the rotational speed of the system. High-speed applications may require couplings that can handle the additional centrifugal forces and balance requirements.
4. Temperature Range: Consider the operating temperature range of the system. Select a coupling material that can withstand the temperatures encountered without losing its mechanical properties.
5. Environment and Conditions: Evaluate the environmental conditions where the coupling will be used, such as exposure to moisture, chemicals, dust, or corrosive substances. Choose a coupling material that is compatible with the operating environment.
6. Space Constraints: Assess the available space for the coupling installation. Some couplings have compact designs suitable for applications with limited space.
7. Installation and Maintenance: Consider the ease of installation and maintenance. Some couplings may require special tools or disassembly for maintenance, while others offer quick and simple installation.
8. Torsional Stiffness: Evaluate the torsional stiffness of the coupling. A balance between flexibility and stiffness is essential to prevent excessive torsional vibrations while accommodating misalignment.
9. Shock and Vibration Damping: For applications with high shock loads or vibration, select a coupling with excellent damping characteristics to protect the system from excessive forces.
10. Cost and Budget: Compare the cost of the coupling with the overall budget for the system. Consider the long-term cost implications, including maintenance and replacement expenses.
Ultimately, the choice of a flexible coupling should align with the specific requirements and operating conditions of the system. Consulting with coupling manufacturers or engineering experts can provide valuable insights to ensure the optimal selection of a coupling that enhances system performance, reliability, and efficiency.



editor by CX 2023-08-18