Product Description
Plastic Flexible Hose Pipe Quick Connectors B Type Male Camlock Coupling
 
Product Description
| | |
| --- | --- |
| Products Name | PP Plastic Camlock Coupling B |
| Size | 1/2″,3/4″,1″,1.25″,1.5″,2″,2.5″,3″,4″ |
| Material | Aluminum, Brass,Stainless Steel,PP,Nylon |
| Standard of material | A – A-59326(previously called MIL-C-27487)or DIN 2828 |
| Accessories | Steel Plated Pins, Rings and Safety clips |
| Material of Handle | Aluminum,brass,stainless steel |
| Connection method | Thread Connecting |
| Thread | NPT or BSP |
| Gasket | NBR |
| Method of casting | Gravity casting |
| Surface Treatment | Sand blast |
| Application | Used in petrochemical & chemical industries, Fertilizers, steel plants, atomic energy, power plants ect |
Different Materials:
Size
Material
Aluminum
Brass
Stainless Steel
PP
1/2Inch
FSJ02A571
FSJ02B571
FSJ02S571
FSJ02P571
3/4Inch
FSJ02A075
FSJ02B075
FSJ02S075
FSJ02P075
1Inch
FSJ02A100
FSJ02B100
FSJ02S100
FSJ02P100
1.25Inch
FSJ02A125
FSJ02B125
FSJ02S125
FSJ02P125
1.5Inch
FSJ02A150
FSJ02B150
FSJ02S150
FSJ02P150
2Inch
FSJ02A200
FSJ02B200
FSJ02S200
FSJ02P200
2.5Inch
FSJ02A250
FSJ02B250
FSJ02S250
FSJ02P250
3Inch
FSJ02A300
FSJ02B300
FSJ02S300
FSJ02P300
4Inch
FSJ02A400
FSJ02B400
FSJ02S400
FSJ02P400
5Inch
FSJ02A500
FSJ02B500
FSJ02S500
 
6Inch
FSJ02A600
FSJ02B600
FSJ02S600
 
8Inch
FSJ02A800
 
 
 
Payment & Shipment
FAQ
Q1:What are the advantages of our factory? 
A1:Our factory is specialized in supply pvc hose,irrigation tool and garden tool over 10 years,and our aim is to provide our world-class quality, on-time delivery and excellent after-sales services
Q2:How about our products? 
A2:Our products are famous for the good quality and good watering effect,and also you can get the free samples to do a test of the quality and watering effect.
Q3:How about hose specifications? 
A3:We can provide PVC hose according to your request on Inner Diameter, working pressure,color and length per roll. Before send you right quotation, please kindly confirm with us.
Q4:How about get the samples? 
A4:You can get the samples for free with freight cost collect.We will set by DHL,FEDEX,UPS,TNT,EMS.
Q5:What is the minimum order quantity?(MOQ) 
A5:Usually our MOQ is 1000m, but for first cooperation we also accept smaller order.
Q6:How about delivery ? 
A6:We can send to you by sea/air/express according to you, usually deliver within 15-20 working days after receive deposit.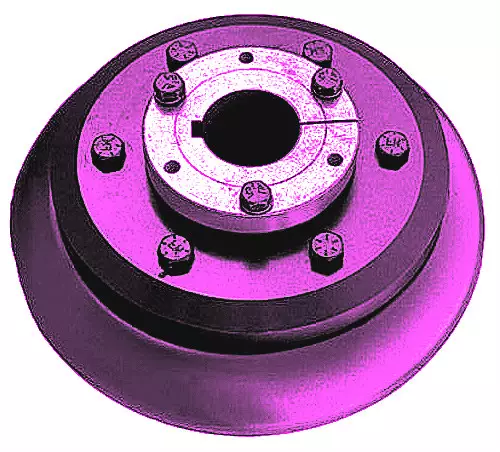 Can flexible couplings be used in hydraulic and pneumatic systems?
Yes, flexible couplings can be used in both hydraulic and pneumatic systems to connect various components and transmit power or motion. However, the selection of flexible couplings for these systems depends on specific application requirements and operating conditions.
Hydraulic Systems:
Compensating Misalignment: In hydraulic systems, flexible couplings are used to compensate for misalignment between the driving and driven components, such as pumps, motors, and actuators. Misalignment can occur due to variations in the mounting or movement of components. The flexibility of the coupling allows it to accommodate misalignment while transmitting torque efficiently.
Vibration Damping: Hydraulic systems can generate vibrations during operation, which can affect the performance and lifespan of connected components. Flexible couplings with vibration-damping properties help reduce the transmission of vibrations, providing smoother operation and minimizing wear on components.
Reducing Shock Loads: Flexible couplings absorb and dampen shock loads that may occur in hydraulic systems during rapid starts, stops, or pressure fluctuations. By absorbing these shock loads, the coupling protects connected components from potential damage.
Corrosion Resistance: Hydraulic systems may operate in environments with exposure to hydraulic fluids, which can be corrosive. Flexible couplings made of materials resistant to corrosion, such as stainless steel or specific polymers, are suitable for such applications.
High Torque Transmission: Hydraulic systems often require high torque transmission between the power source and the driven components. Flexible couplings can handle high torque levels while accommodating angular and axial misalignments.
Pneumatic Systems:
Compensation for Misalignment: In pneumatic systems, flexible couplings provide compensation for misalignment between components, such as pneumatic cylinders, valves, and rotary actuators. The ability to accommodate misalignment ensures smooth operation and reduces the risk of mechanical stress on the system.
Minimal Lubrication: Some flexible couplings designed for pneumatic systems require little to no lubrication, making them suitable for applications where oil or grease contamination is undesirable.
Low Inertia: Pneumatic systems often require components with low inertia to achieve rapid response times. Flexible couplings with low mass and low inertia help maintain the system's responsiveness and efficiency.
High Torque Transmission: Pneumatic systems can demand high torque transmission between components, such as in pneumatic rotary actuators. Flexible couplings can transmit torque effectively while compensating for potential misalignments.
Corrosion Resistance: Pneumatic systems operating in harsh environments may be exposed to moisture or chemicals. Flexible couplings made of corrosion-resistant materials are ideal for such conditions.
Overall, flexible couplings are versatile components that can be used in a wide range of hydraulic and pneumatic applications. When selecting a flexible coupling for a specific system, it's essential to consider factors such as misalignment compensation, vibration damping, shock absorption, corrosion resistance, torque transmission capability, and compatibility with the system's operating conditions.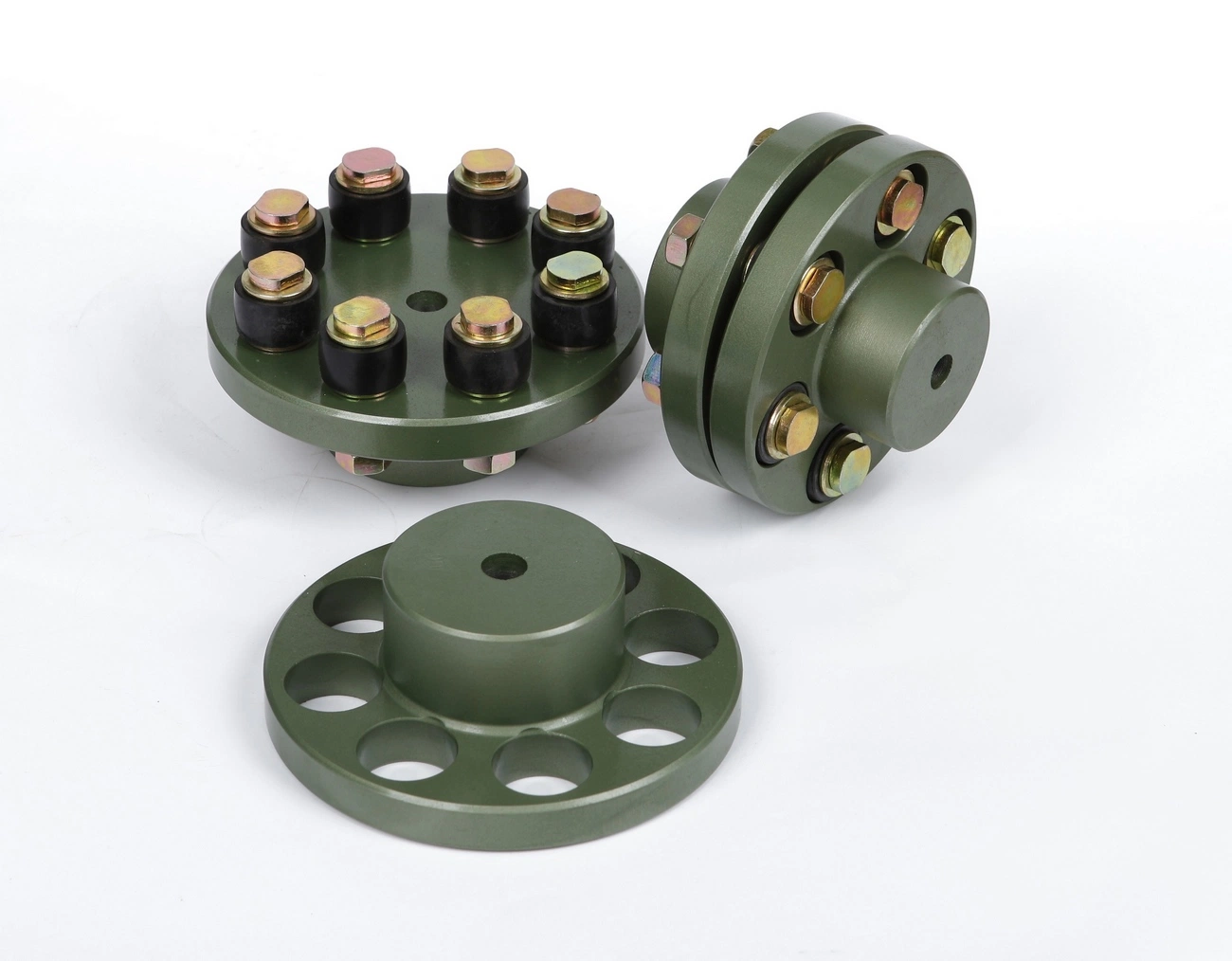 What are the differences between flexible couplings and rigid couplings in terms of performance?
Flexible couplings and rigid couplings are two distinct types of couplings used in mechanical systems, and they differ significantly in terms of performance and applications.
Torsional Flexibility: The primary difference between flexible and rigid couplings lies in their ability to handle misalignments and torsional flexibility. Flexible couplings are designed with elements, such as elastomeric inserts or metal bellows, that can deform or twist to accommodate shaft misalignments, angular offsets, and axial movements. On the other hand, rigid couplings do not have any flexibility and maintain a fixed connection between the shafts, which means they cannot compensate for misalignment.
Misalignment Compensation: Flexible couplings can absorb and mitigate misalignment between shafts, reducing stress and wear on connected components. In contrast, rigid couplings require precise alignment during installation, and any misalignment can lead to increased loads on the shafts and bearings, potentially leading to premature failure.
Vibration Damping: Flexible couplings, especially those with elastomeric elements, offer damping properties that can absorb and dissipate vibrations. This damping capability reduces the transmission of vibrations and shocks through the drivetrain, improving the overall system performance and protecting connected equipment. Rigid couplings, being solid and without damping elements, do not provide this vibration damping effect.
Backlash: Flexible couplings can have some degree of backlash due to their flexibility, particularly in certain designs. Backlash is the play or free movement between connected shafts. In contrast, rigid couplings have minimal or no backlash, providing a more precise and immediate response to changes in rotational direction.
Torque Transmission: Rigid couplings are more efficient in transmitting torque since they do not have any flexible elements that can absorb some torque. Flexible couplings, while capable of transmitting substantial torque, may experience some power loss due to the deformation of their flexible components.
Applications: Flexible couplings are widely used in applications that require misalignment compensation, damping, and shock absorption, such as pumps, motors, and industrial machinery. On the other hand, rigid couplings are used in situations where precise alignment is critical, such as connecting shafts of well-aligned components or shafts that require synchronous operation, like in some encoder applications.
In summary, flexible couplings excel in applications where misalignment compensation, vibration damping, and shock absorption are required. They are more forgiving in terms of alignment errors and can accommodate dynamic loads. Rigid couplings, on the other hand, are used in situations where precise alignment and zero backlash are essential, ensuring direct and immediate power transmission between shafts.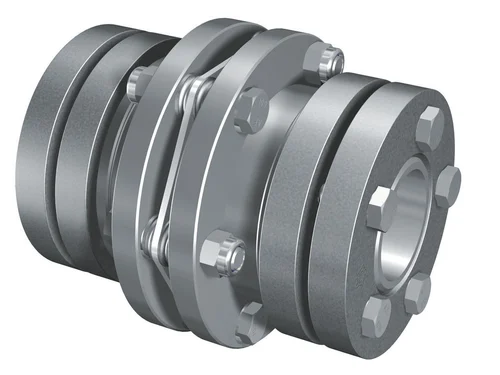 Are there any limitations or disadvantages of using flexible couplings?
While flexible couplings offer numerous advantages, they do come with some limitations and disadvantages that should be considered when selecting them for specific applications. Here are some of the common limitations and disadvantages of using flexible couplings:
Torsional Stiffness: Flexible couplings provide some level of torsional flexibility, which is advantageous in many applications. However, in systems that require high precision and minimal angular deflection, the inherent flexibility of the coupling may not be suitable. In such cases, a rigid coupling may be more appropriate.
Limitation in High-Torque Applications: While some flexible couplings can handle moderate to high torque levels, they may not be as well-suited for extremely high-torque applications. In such cases, specialized couplings, such as gear couplings, may be required to handle the high torque demands.
Temperature Limitations: The performance of certain flexible coupling materials, especially elastomers and plastics, may be affected by extreme temperature conditions. High temperatures can lead to premature wear and reduced lifespan of the coupling, while low temperatures may result in reduced flexibility and potential brittleness.
Chemical Compatibility: Certain flexible coupling materials may not be compatible with certain chemicals or substances present in the application's environment. Exposure to chemicals can cause degradation or corrosion of the coupling material, affecting its performance and lifespan.
Installation and Alignment: Flexible couplings require proper installation and alignment to function effectively. If not installed correctly, misalignment issues may persist, leading to premature wear and reduced performance. Aligning the shafts accurately can be time-consuming and may require specialized equipment and expertise.
Cost: In some cases, flexible couplings may be more expensive than rigid couplings due to their more complex design and use of specialized materials. However, the cost difference is often justified by the benefits they offer in terms of misalignment compensation and vibration damping.
Service Life: The service life of a flexible coupling can vary depending on the application's conditions and the quality of the coupling. Regular maintenance and timely replacement of worn or damaged parts are essential to ensure the coupling's longevity and prevent unexpected failures.
Despite these limitations, flexible couplings remain highly valuable components in a wide range of applications, providing efficient torque transmission and compensating for misalignment. Proper selection, installation, and maintenance can help mitigate many of the disadvantages associated with flexible couplings, ensuring their reliable and long-lasting performance in various mechanical systems.



editor by CX 2023-08-17